After getting my Jeep Compass in August last year, I had the opportunity to participate in the Jeep Trails event in November. Read all about my experience of participating in Jeep Trails White Sands, in the Rann of Kutch here.
But the ownership experience is always enhanced by sharing our passion with other like-minded enthusiasts. With this is mind, I was lucky enough to come in contact with Devendra Deshmukh (lovingly called DD) of Jeep Western Wanderers club. He got me hooked up with the group and I was onboard with JeepAG (Jeep Activity Group).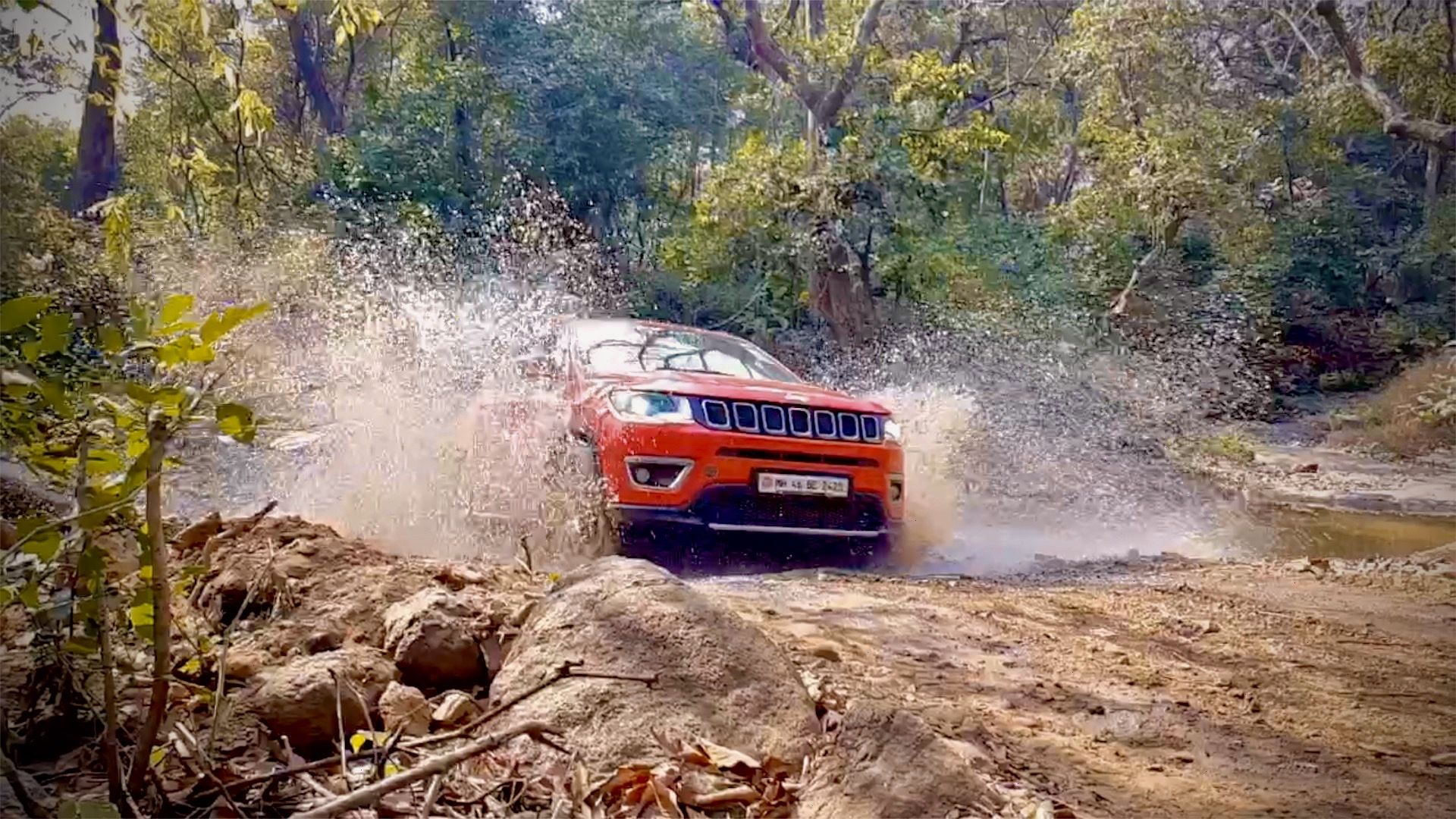 Jeep Western Wanderers is one of the nine clubs under JeepAG, which brings together various Jeep clubs across India and their enthusiastic members under one roof.
The beginning of 2020 brought fresh enthusiasm to the group and a plan for a 1 day trail drive was made. Me with my impulsive behaviour, decided to attend the event. The drive was planned by Jeep Western Wanderers (JWW) to Morbe Dam, Khopoli which is located about 2 hours away from Mumbai, mid-way to Pune.
The event kick-started with all the participants from Mumbai meeting at a common place. To my happy surprise, many members came with their families, which was a great relief for my wife and son. The youngest enthusiast in the line-up was 9 months old. Kudos to his parents for getting her started early 🙂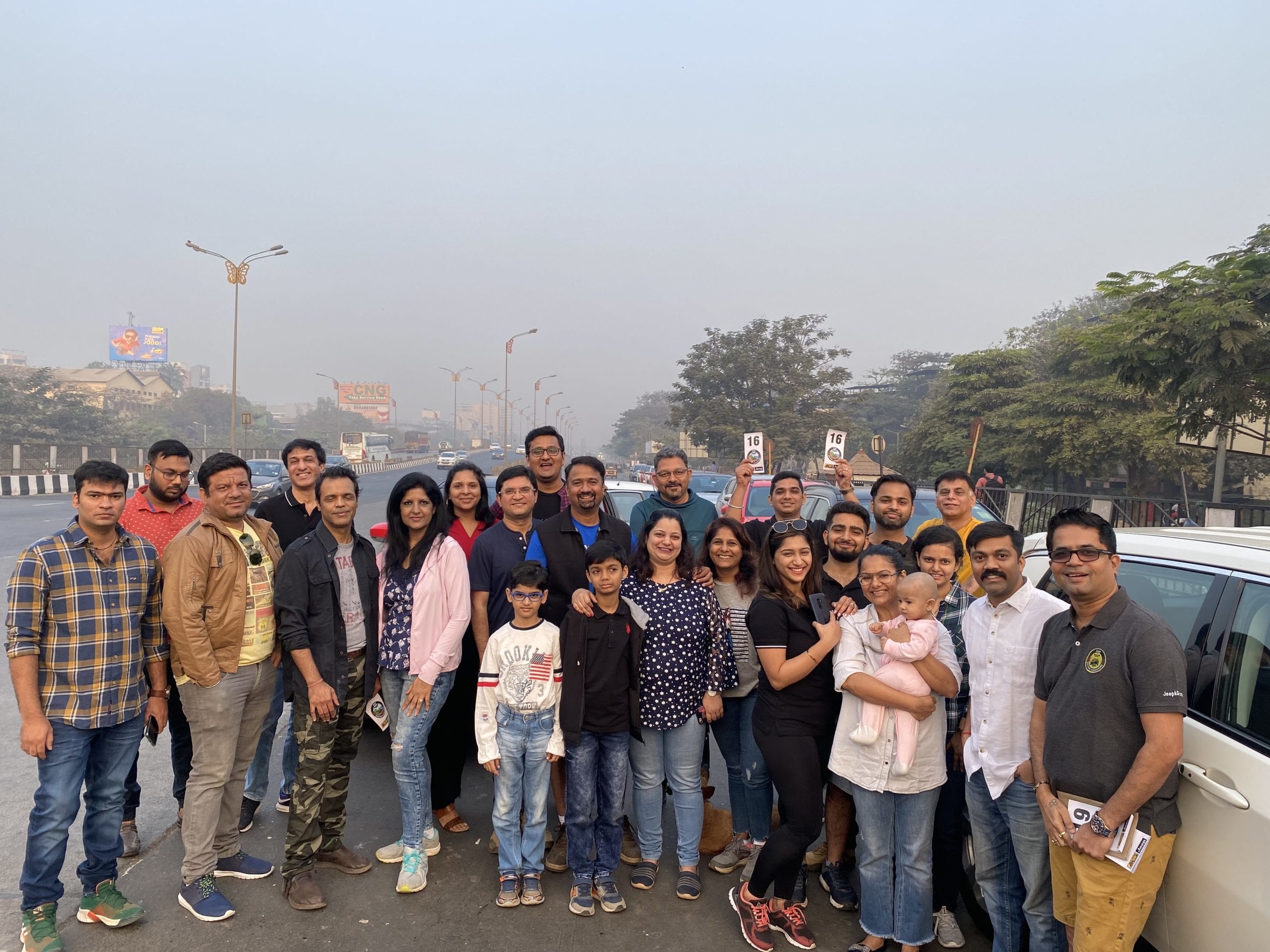 The total participants included 25 Jeeps and 72 participants (Participants from Mumbai, Pune and me from Nasik). We started in convoy for our first destination; Hotel Purva in Khopoli. This was our breakfast stop and also the converging point for the participants coming from Pune (Yes.. that's how enthusiastic we are. Coming from Nasik & Pune for a 1 day trail drive).
After a sumptuous breakfast, we lined up and moved towards our trail. We left the highway and moved onto a small narrow road, crossed Chouk railway station and moved ahead. The long line-up of Jeeps was a sight to behold and enjoy.
The organisers had promised us some off-road fun, and boy, did they deliver!! The paved road ended immediately after the village, and we moved onto a dirt track (Let's not call it a road). I immediately had my doubts; would my 4X2 Jeep be able to handle such rough tracks? Would it get stuck in the loose sand? Would it be able to tackles steep inclines?
But the 2 dozen Jeeps moving ahead gave me confidence and I started enjoying the drive.
The drive was rough, but we enjoyed ourselves. The going was slow and we had to periodically stop for others to catch up and the convoy would move ahead again.
After about an hour of off-roading, we reached our first stop Pirkatwadi in Arkas Wadi area. This is a small hamlet with 20 houses. There is no electricity or running water. But there is a small Government run school with 16 students. It's amazing to see the commitment of the villagers to educate their children.
I was astounded to see the school. It had a single classroom but the efforts being taken by the staff to educate the children was extraordinary. Having limited resources definitely wasn't holding them back. Many unique and out of the box ideas were implemented for making the learning fun and educational.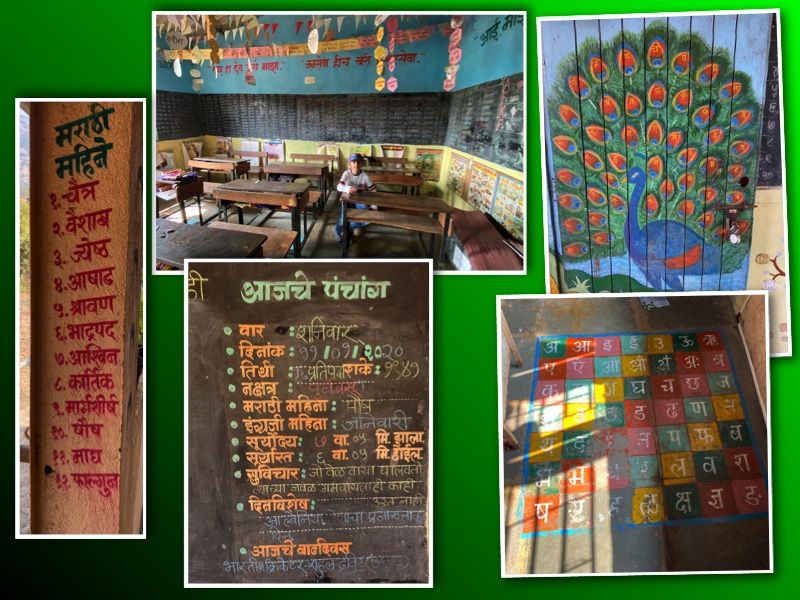 As social impact is an objective of JWW, we carried as many things as we could for the children including stationary, books, food, blankets and much more. It was amazing to see the joyous reaction of the children. Their parents joined them too and we had a great time chatting with them.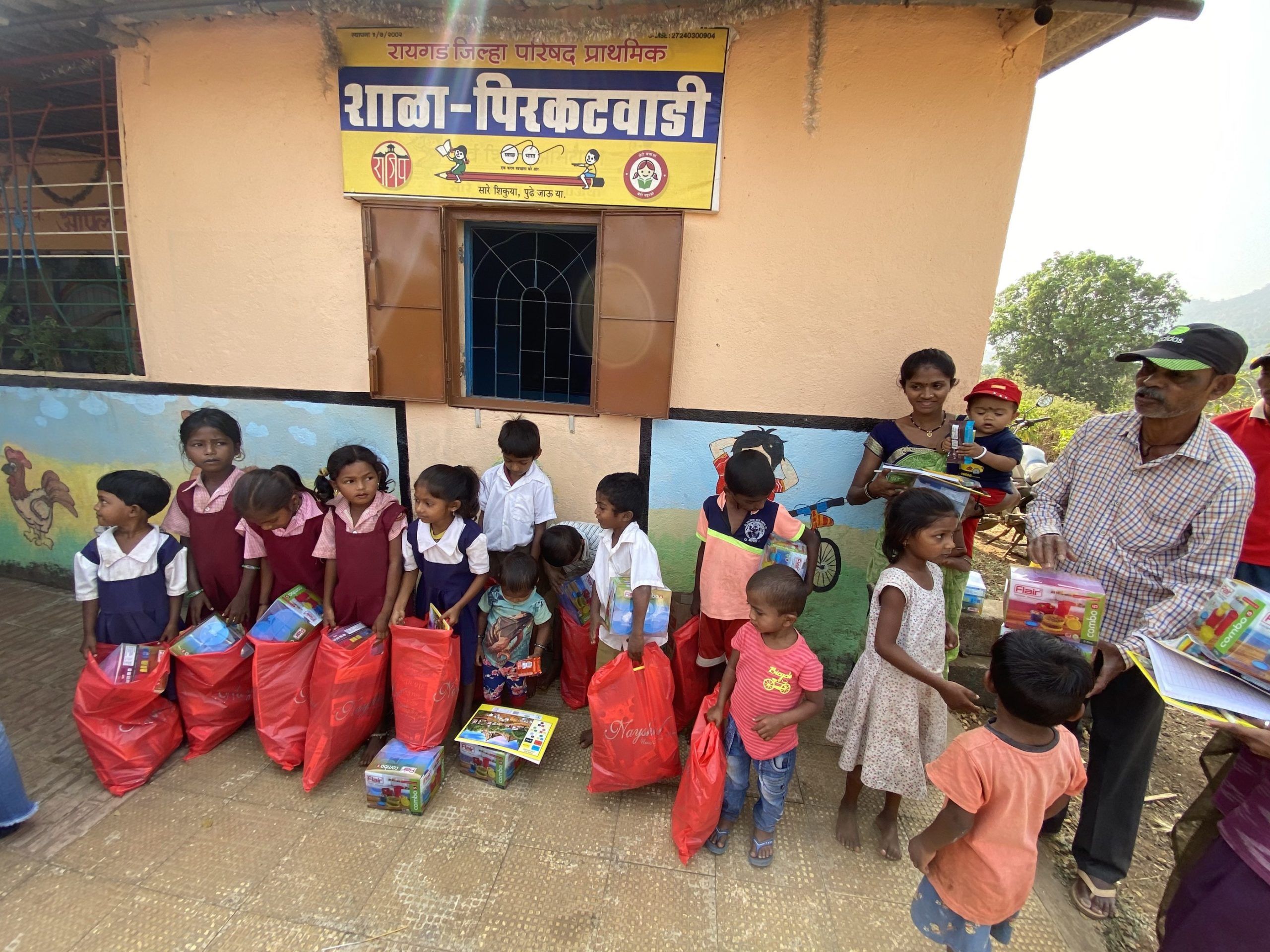 Soon it was time to move on and DD once again sprung a surprise on us. He told us that he will lead us to a remote location, where we will be in touching distance of the water. So we moved ahead. We had to cross a dry riverbed on the way there.
We started driving back the same way but soon took a diversion. It looked like DD was leading us straight into the jungle. I couldn't even see a walking trail. But we proceeded ahead nonetheless.
After about 15 mins. drive, we got to the catchment area of Morbe dam. It was a wonderful place. Right by the water, the weather was mild and we enjoyed the relaxing atmosphere. Piping hot tea and poha was served by the same villagers who has met us earlier. The favourite timepass for the children seemed to be throwing stones into the water.

Too soon it seemed, it was time to head back to civilisation. We drove back the same way and after another hour, we reached the Chouk village.
It was a pleasure to drive on paved roads again. We assembled at a nearby restaurant and after a well-deserved lunch, it was time for goodbyes as everyone headed in their own direction, with promises to meet soon at similar trails.
I must specifically mention the performance of the Jeep Compass. My Compass is a 4X2 variant, but it conquered the rough terrain with ease. Not only mine, but all the Compass made it through without getting stuck. It shows the capability of the vehicle. The build quality is top notch as well, as my Compass took all the bumps, scrapes and underbody hits and still came out with flying colours. I am impressed and mighty pleased with my decision of purchasing the Jeep Compass.

Special thanks also to JWW organisers who took out time to visit the location beforehand and made the great arrangements. It was a great family drive, and I am looking forward to many more drives in the future with this great community of Jeepers and road trippers.